The Learning and Networking Continues in 2018 on Twitter @tutormentorteam, and on Facebook, and LinkedIN


View video of 4-Part Strategy Created Since 1994 to
Help volunteer-based mentoring, tutoring programs grow in Chicago and other cities.

Since 2000 we have created a library of videos and pdf presentations that you can use to support discussions in your own community and network that support the growth of mentor-rich youth programs in your community.
Click here to browse the library. Click here to view videos.

THANK YOU TO ALL WHO PARTICIPATED IN 1994-2015 CONFERENCES. WATCH FOR INFO ON NEXT.
1994-2011 Conf photos. Conference Videos. Conference Maps
The conferences served three purposes:
It connects leaders and supporters of volunteer-based tutoring, mentoring and education-to-career programs with each other
It builds visibility so that more volunteers and donors will choose to support tutor/mentor programs in the Chicago region.
Helps T/MC maintain Chicago Area Programs List of tutor/mentor programs
Mapping Participation in 1994-2014 conferences
: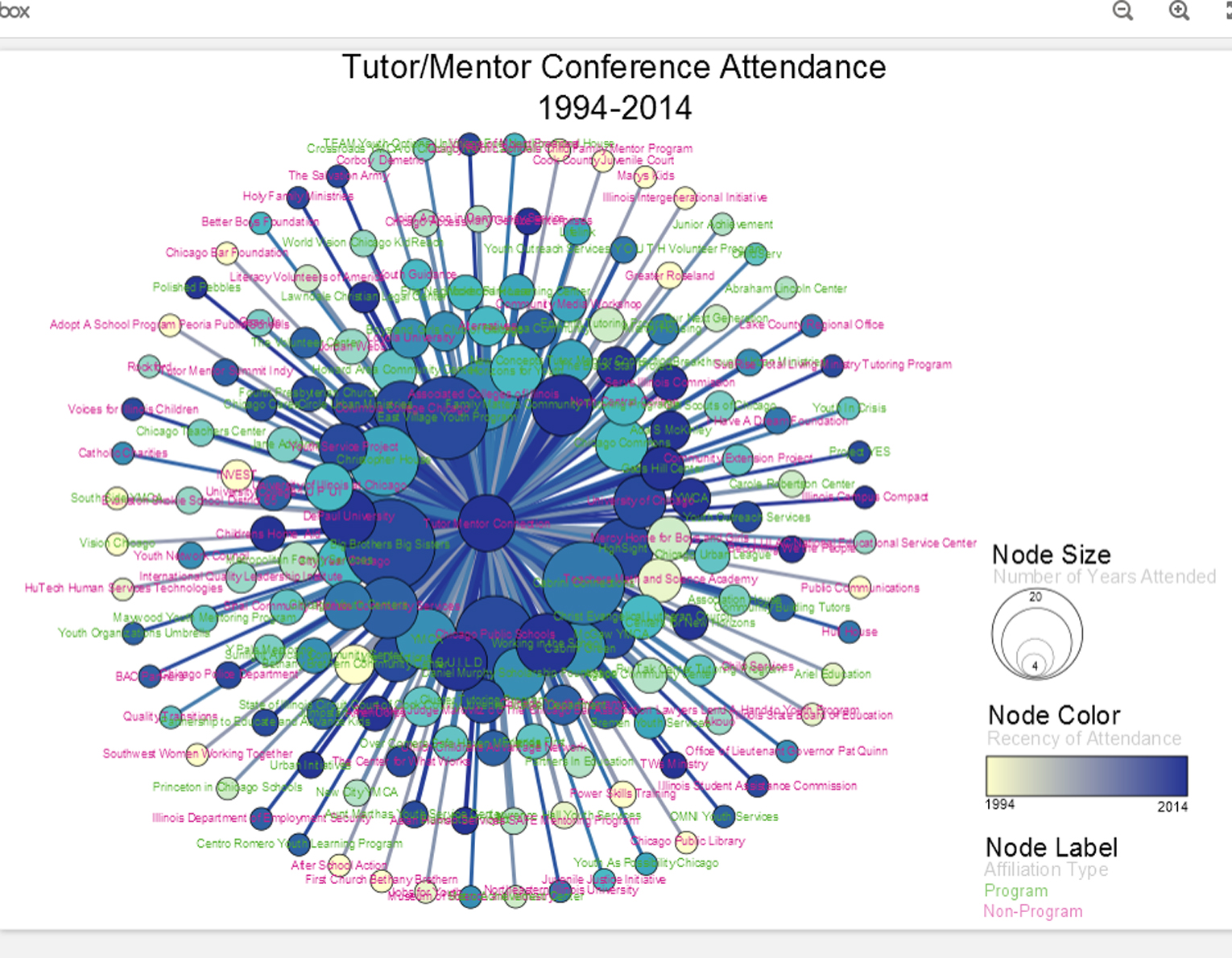 Knowing who is participating, and how often, can help leaders of movements build coalitions that tackle complex problems. Read about work interns are doing to help Tutor/Mentor Institute, LLC understand conference participation.
Click here
.

New Partners & Sponsors Needed to Re-Launch the Conferences.
Become a Sponsor/Donor. Add
your
support.