See past print newsletters. See 10-21-2015 Chicago Tribune story See past media stories.
Read 12-2016 interview in The Atlantic
Read articles Dan writes in the Tutor/Mentor blog - share with your own network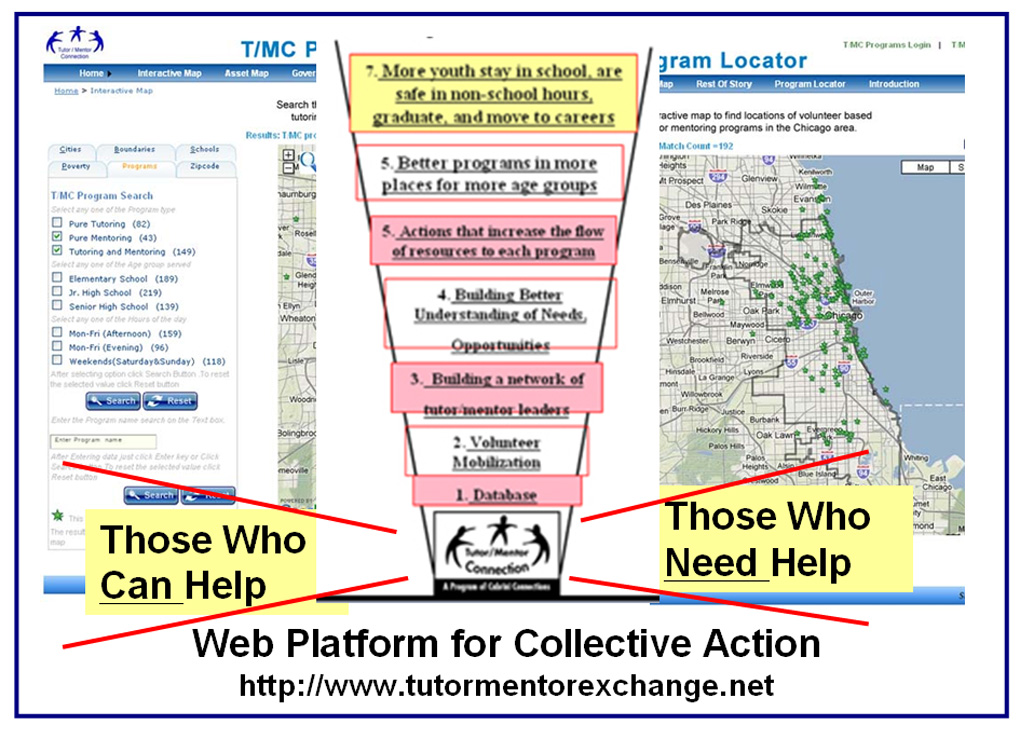 This map shows the platform Dan has been trying to build for more than a decade. It shows many areas where others can share ownership and responsibility for building this platform and for encouraging others to use it.
What VALUE does this platform offer? View this PDF to see how this benefits business, non profits, and anyone spending time and dollars aimed at helping youth in poverty move through school and into jobs and careers.

Rather than trying to be the single leader in a huge city, the T/MC and now T/MI, have sought to provide an information platform that all leaders can use to innovate ways to support tutor/mentor program growth in more places. While there is one map for Chicago there are thousands of leaders.
Resources supported by your contributions, sponsorship and/or partnership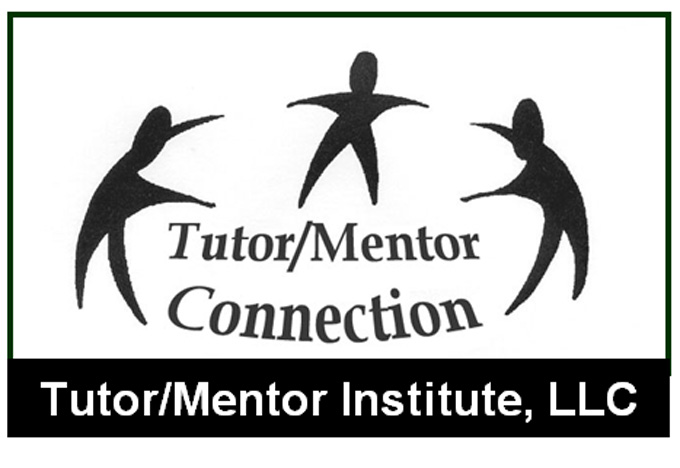 Chicago Tutor/Mentor Program Locator Interactive Map Directory
Tutor/Mentor Leadership and Networking Conferences
Tutor/Mentor Chicago Youth Program Links library
Tutor/Mentor Institute
Tutor/Mentor Institute Concept Map Library
Tutor/Mentor Blog and Mapping for Justice Blog
Tutor/Mentor Connection web Library
Monthly eMail Newsletter
Tutor/Mentor Connection Forum and Social Media Network
View videos in the Tutor/Mentor Institute Theater - click here
On crowdfunding sites like "GoFundMe" people are raising money for hospital bills, college fees, arts projects, etc. Many are not 501-c-3 non profits.

If you have made a gift to the Tutor/Mentor Connection in the past, please recognize 24 years of work, and the VISION of Dan Bassill, with a 2017-18 gift of $20 or more. Become a volunteer, advocate and/or partner and help Dan find sponsors, investors and partners to build this platform for future use.
Mail your gifts to
TUTOR/MENTOR INSTITUTE, LLC
c/o Merchandise Mart PO Box 3303
Chicago, Il. 60654

Use this form to contact Dan Bassill and Tutor/Mentor Institute
Read more about investing in the future.